Regular price
Sale price
£31.00
Unit price
per
Sale
Sold out
Cards Agains Humanity UK Edition

Cards Against Humanity has been our top selling adult card game at Cogs the Brain Shop since it arrived.

While Cards Against Humanity is probably not a game you'll play with your parents or grandparents, it is a fantastic game to play with horri... View full details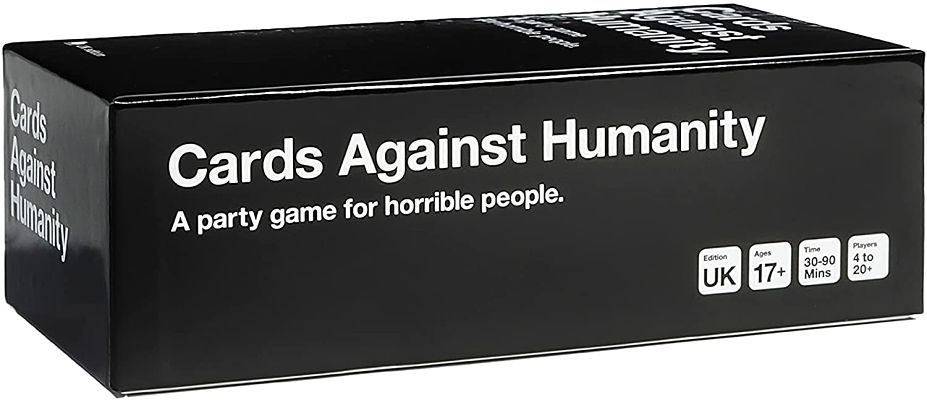 Cards Agains Humanity UK Edition

Cards Against Humanity has been our top selling adult card game at Cogs the Brain Shop since it arrived.

While Cards Against Humanity is probably not a game you'll play with your parents or grandparents, it is a fantastic game to play with horrible likeminded friends who aren't easily offended.

Cards Against Humanity is a party game for horrible people. Unlike most of the party games you've played before this card game can be as despicable and awkward as you and your friends wish to make it.

The game is simple. Each round, one player ask a question from a black card and the other players answer with their funniest white card.



Additional Info:

Age: 17+

Playing time: 30 - 90 minutes

Players: 4 - 20