Regular price
Sale price
€26.95
Unit price
per
Sale
Sold out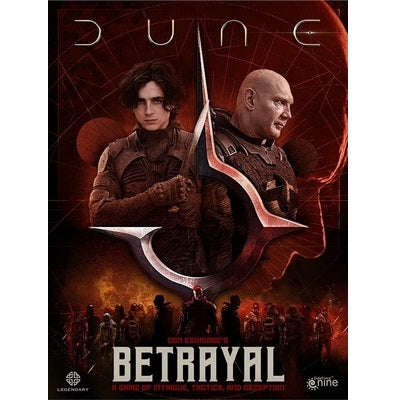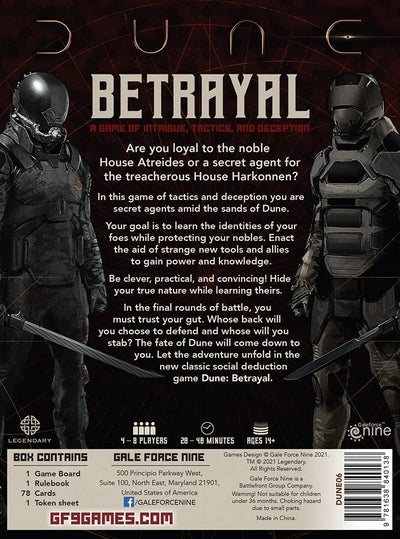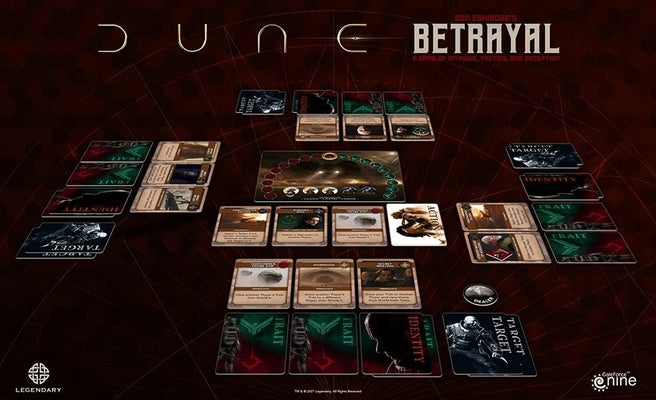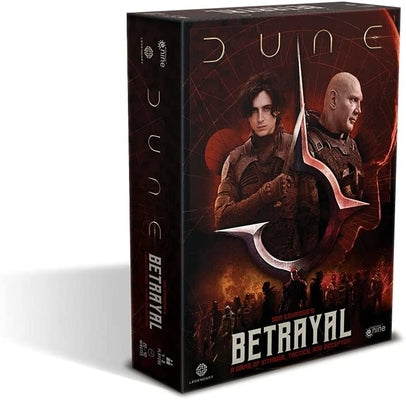 Dune: Betrayal. The brand-new social deduction game!

Gale Force Nine presents a game of tactics and deception, you are secret agents, representing different roles within the famous factions vying for control amid the sands of Dune. To the winner go the Spices!


Dive into the sands of Dune today!

The goal is to learn the identities of your foes whilst protecting your nobles, forming alliances, and utilizing tools to gain knowledge, and therefore power. Pay close attention to determine your allies and enemies, then defend your allies, and attack your foes to secure victory. Houses Atreides and Harkonnen are at it once again in this game of deception! Will you be able to decern friend from foe? Featuring flawless graphics from the feature film DUNE along with a macabre artistic touch and stylings from the universe first imagined by Frank Herbert


Dune: Betrayal
Are you loyal to the noble House Atreides or a secret agent for the treacherous House Harkonnen?
Fantastic quality images adorn the packaging!
The compact size of this game makes gaming on the go even easier.
Intriguing play mechanics allow for massive amounts of re-playability! If you've learned your friends' tells and giveaways simply find new players to engage with!
Game Contents



1 Game Board




1 Rulebook




78 Cards




1 Token Sheet




1 Internal storage tray for organization



Choosing a selection results in a full page refresh.
Opens in a new window.