Regular price
Sale price
€39.95
Unit price
per
Sale
Sold out
A Game of Cat and Mouth

A Game of Cat & Mouth is all about fast-flinging and quick thinking with a touch of precision. In this fiercely competitive game from Exploding Kitten's, the first player to land all of the balls of one color onto their opponent's side wins! It's like air h... View full details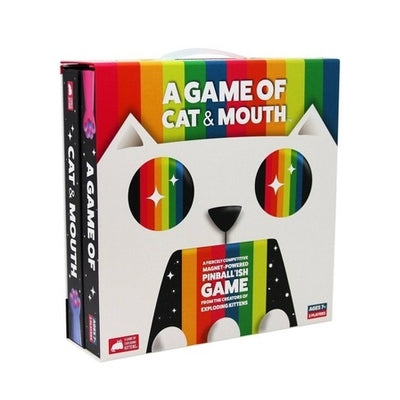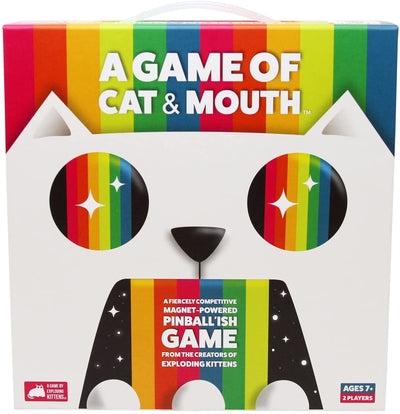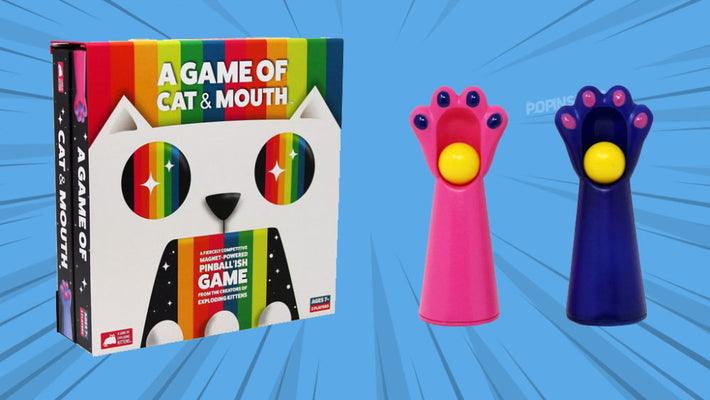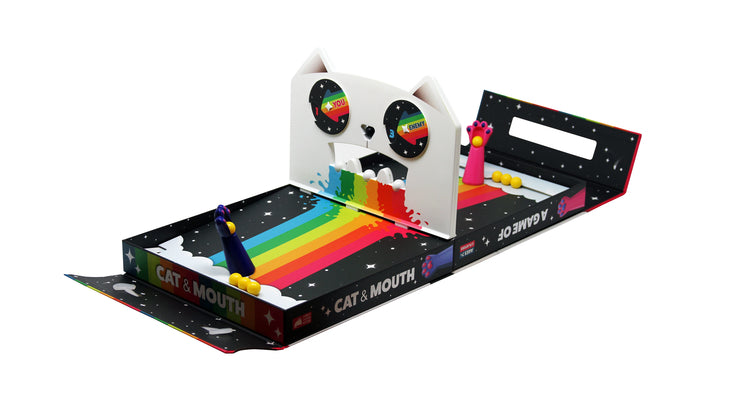 A Game of Cat and Mouth
A Game of Cat & Mouth is all about fast-flinging and quick thinking with a touch of precision. In this fiercely competitive game from Exploding Kitten's, the first player to land all of the balls of one color onto their opponent's side wins! It's like air hockey, but instead of air and hockey, it's cats and rainbows! It's cutthroat multiplayer pinball.
Age: 7 and up
2 player game
How it works
PICK IT UP
POP IT OPEN
GRAB A MAGNETIC CAT PAW
FLING ORBS THROUGH
A CAT'S MOUTH
SCORE POINTS
CELEBRATE
THE BOX IS THE GAME.
JUST OPEN AND PLAY.